okay, i know scott b. aka the owner of scott b or sb decks. he is such a cool dude. i asked scott if he could make me a scott b. graphic deck. he was nice enough he did. they arent relesed to the public yet. so as i type this, i am the only person, besides the IL crew (or scotts friends), who has a scott b graphic deck. he made it after ryan's (justfb09) sb deck, cuz i liked it. so he was gonna make me pay 40 bucks but he gave it to me for only 32. scott b decks are my favorite fingerboard. i love them better than my yw. this is my second one this week, but i lost my first one in a game of pool. haha. BEST DECKS EVER! i asked scott for a 28mm (wide) and he said okay. thanks scott! this deck is not for sell or trade! it is way rarer than like 2 yws. and even if u did offer like 3 yws, i would say no!
deck: scott b. custom g2 graphic
trucks: td wides (silver/red)
wheels: ff g7.1 Es
bushings: ff teflons
tape: fbs xsmooth
pivot cups: nc green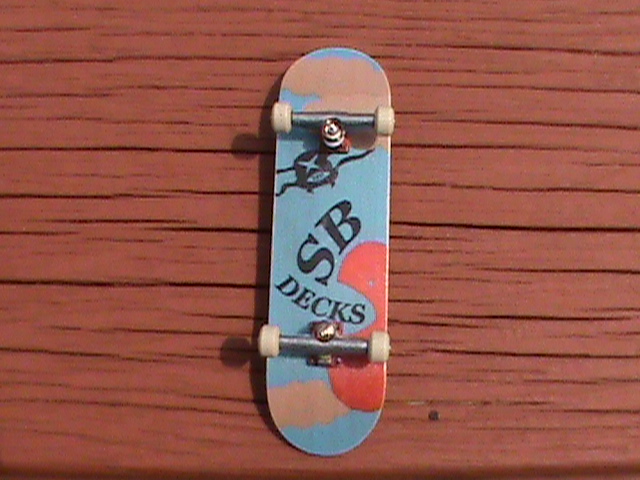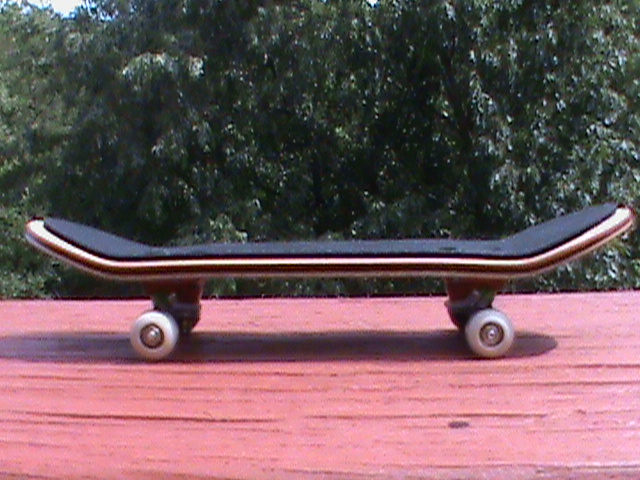 BUY SCOTT B. DECKS! THEYRE MY FAV. DECK EVER!
www.sbdecks.synthasite.com
www.flatfacefingerboards.com